Do I Need Pet Insurance?
Please Share
I often hear pet owners ask, "Do I need pet insurance?" My answer, "It depends." I'm certainly no expert on pet insurance or even being able to answer the question definitely for myself in regards to my own individual pets. There have certainly been times in the past when I wished I had had pet insurance. However, with a few exceptions, the animals I have had the privilege of sharing my home with over the years have lived long healthy lives with minimal vet bills. Typically, payments for just the standard vaccinations, treatment for an occasional ear infection and periodic checkups have been the extent of my vet bills. So, in response to that question, I decided to do a bit of research and see what people say who know much more about this than I.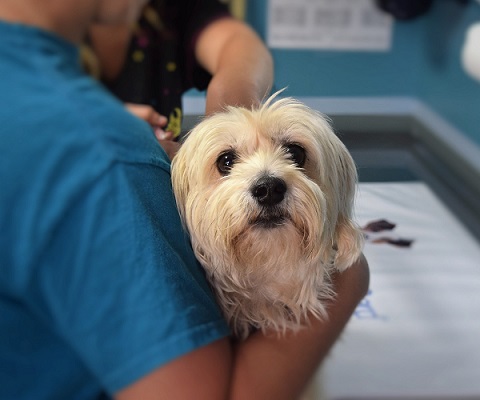 The last person you want to ask is an insurance agent. According to some companies that sell pet insurance policies, it's a necessity. What else could I expect them to say? This is the group that actually benefits the most from pet insurance policies, of course.
What Do Vets Say?
So, I wondered what a different group that benefits from costly procedures would say - veterinarians specifically? The American Veterinary Medical Association, an organization that calls itself the voice of approximately 90,000 members says, "But pet insurance isn't for everyone, and there's no magic formula that will tell you if it's right for you and your pet." How refreshing to read the truth written so clearly. The AVMA's answer sounds perfect for the question. More or less what I said in the beginning, "It depends and we don't know." Not very helpful, but nevertheless, the truth.
The AVMA goes on to suggest that we each speak with our vet and research our options, providing a bulleted list of things we should consider. It's well worth the read if you're contemplating buying a pet insurance policy. Should you decide to purchase a pet insurance policy your pet will be among the less than 1 percent of pets in the United States covered by pet insurance. (I always assumed it was much more widespread than that.)
What a Pet Insurance Policy Covers and What It Does Not
If you decide you need pet insurance, talk with your vet first and don't expect to find a policy that will pay for pre-existing conditions. Also, keep in mind that typically preventive care is not covered unless you pay extra specifically for this coverage. Pet insurance covers accidents and illnesses suffered after the policy goes into effect, or you can opt for an accident only policy. Some policies pay a percentage of each claim, while others pay a set amount per incident.
Co-payments, Deductibles, Premiums and Annual Limits
Be aware that pet insurance works a lot like health insurance for humans when it comes to out-of-pocket costs. Co-payments, deductibles, and monthly premium costs will vary from policy to policy. Also, keep in mind that many pet insurance policies have annual limits. Often, you choose these annual limits when purchasing a pet insurance policy and then your premiums will be based on the amount of coverage you contracted. In addition, most policies reimburse the policyholder after the event, meaning you will need to pay any veterinarians, clinic, or hospital bills at the time of service, then wait for payment from the insurance provider.
Average Monthly Cost
Monthly premium costs for pet insurance follows no particular pattern. It varies a great deal from company to company and from policy to policy. You should expect to pay more for purebred dogs because of the many hereditary factors involved. You should also expect to pay more for senior animals.
Savings Account Alternative
Like a health savings account for humans, you can start a savings account for unexpected pet care costs to help offset any major vet bills you may have in the future. Since it's almost impossible to set this up as an automatic payroll deduction, this will take some discipline on your part to see that regular contributions are added to the account balance. However, with a bit of diligence and dedication to the account, you can build a financial safety net should something untoward happen to your pet.
A Side Note about Economic Euthanasia
I don't remember exactly where I first read the term "economic euthanasia" to give the author credit. I do however, remember the stark reality of the term. Many pet owners simply cannot afford the vet bill for major accidents and illnesses and choose to have a much-beloved pet euthanized because they cannot afford the needed treatment and/or medications.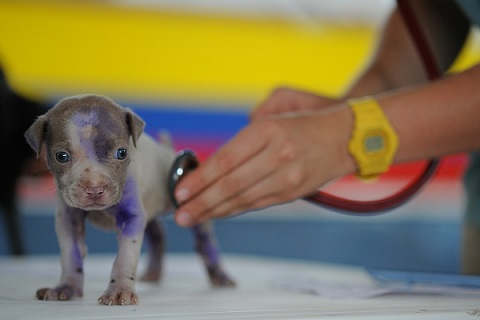 Some communities have organizations that help in this type of situation. In addition, the Humane Society of the United States provides a list of resources that help pet owners who cannot afford vet bills. That's something I need to research a bit more and share with my readers, so that if you or someone you know is facing this situation, there's an alternative to economic euthanasia.
Several months ago, a woman in my hometown desperately needed help to pay for a necessary surgery for one of her dogs. We were able to raise the funds through a campaign on one of the online fundraising platforms, for which she was extremely grateful.
So, in closing I would just like to say that if you absolutely cannot afford pet insurance or don't feel it's necessary and something detrimental happens to one of your pets, speak out. Let your local community know your situation and seek financial help from other animal lovers and just good people in general. There are zillions of them out there; they just don't make the headlines.
References:
American Veterinary Medical Association: Do You Need Pet Insurance?
ASPCA Pet Health Insurance: Pet Insurance 101
Tufts University Cummings School of Veterinary Medicine: Pros and Cons of Pet Insurance
Tufts University Cummings School of Veterinary Medicine: Pet Insurance: Weigh Your Options